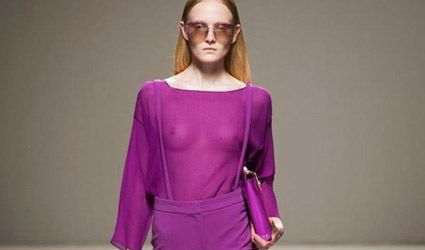 GLOBAL colour authority Pantone has chosen a tone of purple as colour of the year for 2014.
Their 18-3224 Radiant Orchid has been elected to "intrigue the eye and spark the imagination," the New Jersey-based company claims.
"An enchanting harmony of fuchsia, purple and pink undertones, Radiant Orchid inspires confidence and emanates great joy, love and health. It is a captivating purple, one that draws you in with its beguiling charm," said, executive director of the Pantone Color Institute Leatrice Eiseman.
The colour is already making its way onto the red carpet, with fashion designers including Emerson by Jackie Fraser-Swan, Juicy Couture and Yoana Baraschi incorporating it into their spring collections.
Radiant Orchid will also be the colour for 2014 in make up.
The purple hue is said to enliven the skin, and gives a seductive look when combined with red.