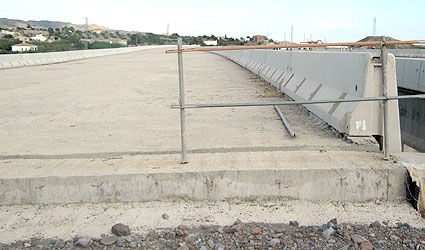 THE European Commission has declared the Almanzora motorway a 'Grand Project', which  allows EU funding for the first phase.
Not just that,  it ensures European funding for its second phase.The announcement was made by the Minister of Economy, Jose Sanchez Maldonado, in Madrid and is good news for the region.
The remainder of the first phase will cost €78.3 million, of which €62.68 million are Feder funds and the rest will come from the Junta de Andalucia regional government.
The entire stretch between Fines and the connection to the A7 (Mediterranean Motorway) may now be built and the announcement may open the door to financing of other projects.
The Almanzora motorway is a road project that will connect the A7 in Huercal-Overa, with the A92 North in the town of Baza, Granada This is a high capacity road and will be the backbone for the whole region of the Almanzora Valley, which is highly industrialised with high, heavy traffic density due to the lack of alternative transport such as rail. The stop start project began back in November 2005.