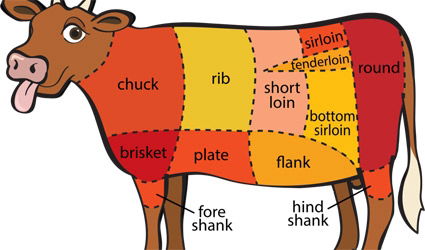 SOCKET SOFTWARE, a small software development company located in Australia, has created a smartphone app to help those who feel uncertain at the butcher.
Nose to Tail is a convenient encyclopaedia of animal cuts with support for more than 200 cuts of meat from four different animals (cow, chicken, lamb and pig).
Each cut includes in-depth detail about the anatomy, recommended preparation, history, common dishes as well as fun facts.
The app has a comprehensive list of cuts that include uncommon parts of the animal that are often overlooked, including offal.
To encourage the discovery of the expansive catalogue, cuts are categorised and can be browsed through both cooking methods and suggested uses.
Nose to Tail is available for iOS and Android devices for €0.89.