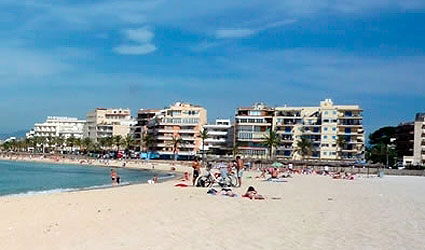 PLAYA de Palma will be spruced up with a new image by 2016. The company in charge of managing the district's beaches is to spend €3 million in a project to update their image.
It is expected that beachgoers could enjoy sport areas, massage cabins, padded deck chairs, cocktail bars and free WiFi along the five-kilometre-long shore. The project also includes turning the 15 terrace bars in Playa Palma, otherwise known as 'balnearios,' into thematic establishments.
Work to include part of the improvements in several of these 'balnearios' will start soon, so they could be ready for next summer.