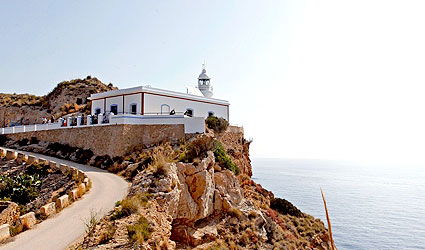 ALFAZ businessman Antonio Alcaraz will market olive oil named Faro del Albir. The Faro in question is, of course, the lighthouse that overlooks the sweep of coast all the way to Moraira.
Alcaraz is producing a limited edition of 20,000 numbered, signed bottles of the choice grade of oil.  He decided on the project less than a year ago, putting to good use his olive groves in Jaen, a province renowned for its production.
The result, made from choice "picual" olives collected while green, will be on sale next year. It joins Alcaraz's wine production that reflects his regard for the Marina Baja with names like Altea and Fuentes de Algar.