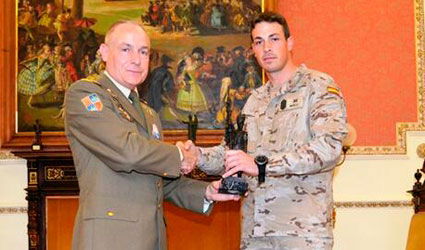 A CORPORAL from the Spanish armed forces saved the life of a man who had heart and lung problems in a bar in Cala Millor. Screams coming from a bar drew the attention of Corporal Muñoz Egea, who was about to pick up his girlfriend from work.
After finding a man lying on the floor, the corporal checked his vital signs and performed CPR on him. The victim, the reasons why he passed out are unknown, regained consciousness shortly after.
The corporal stayed by his side until an ambulance and Local Police arrived, to whom he gave information about the man's status and symptoms.