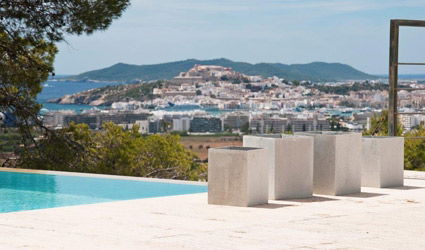 According to official figures for the third quarter, house prices in four Spanish regions are now on the rise.
The Balearics lead the way with 4.4 per cent growth year on year.
Daniel Chavarria Waschke, Managing Director of Balearics Sotheby's International Realty, explained: "The factors that kept these Mediterranean islands buoyant in recession, are the same as those fuelling price rises today – lack of supply and appeal across the nationalities.  Ibiza and Mallorca were never overbuilt, planning controls have always been much tighter, and as a result we have never had an oversupply to 'sell off'.  Meanwhile with British, Dutch, Germans, Danes, Swedes, you name it, keen to secure a home in the Balearics, demand is constantly high.  It's the 'perfect storm' for a healthy real estate market."
Foreign ownership in the Balearics has indeed more than doubled over the past five years from 1,642 purchases by foreigners in 2008 to 3,571 in 2012. Latest data shows that up until June this year, 1,412 foreigners had purchased homes – almost the same as the whole of 2008.   In many ways they are propping up the Islands' market. 
The Council of Notaries reveals that Germans are out front in this trend, making three times the number of house purchases in 2012 (1,303) than 2008 (396).  Brits always feature heavily in the Balearics but Russian and Nordic house buyers are also catching up.  For example only 27 properties were bought by Swedes in 2008, rising to 168 in 2012 and already 75 in the first six months of 2013.  In 2008 there were 35 Russian purchases, by 2012 this figure was 86.  Growth is also evident amongst the Chinese, Romanians, Argentineans, French and Italians.         
Whilst the experts predict more price falls for Spain in 2014, or at best stabilisation, Daniel can only see more price rises for the Balearics,: "Each month we are listing more and more expensive homes.  In Mallorca the seven, eight, nine, 10 million euro plus category is growing and properties in the best locations with the finest qualities and move-in décor are being snapped up – even at those prices.  The Balearics really are the 'exception' to the Spanish 'rule'."
Another interesting nugget of information from the Ministry of Housing is the towns where prices per square metre have risen the most.  At number two in the charts is Calvia, an affluent town in southwest Mallorca, where the figure is 13.4 per cent year on year.  At number seven is Ibiza, the capital of the island of the same name, up 6 per cent.  Meanwhile Manacor, a substantial town in Mallorca's east, is at number nine with a price rise of 4.8 per cent.