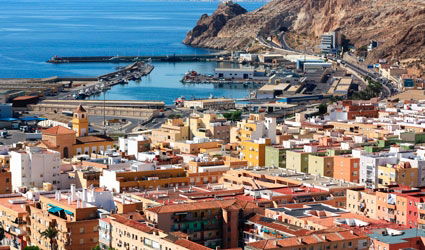 FROM superproductions to more modest films, the Province of Almeria continues to make movies. The Almeriense Pepe Botias has made a short film entitled 'Fridge' starring Alejo Sauras (Los Serrano) and Alba Garcia (Verbo.)
Filming took place over three days in a warehouse in Sector 20 of the industrial estate of Almeria City and also included some exterior shots.
The set recreated a kitchen and the film tells the story of a couple from the point of view of their refrigerator which witnesses the deterioration of the couple's relationship. Maria Vazquez, Head of Culture, visited the set on the first morning of filming. The short has a grant of €4,000 from the Call for Aid to Audiovisual Production (CAPA) of the provincial government. The total budget for 'Fridge' was  €14,500.