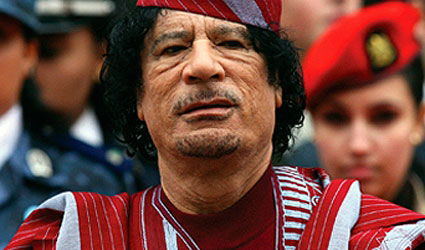 THE Spanish Government claims to have been unable to locate assets belonging to late Libyan dictator Muammar Gaddafi's family in Spain.
The Libyan Embassy has said that it has received no response from the government to its request to locate companies and private assets of Gaddafi's family, mainly on the Costa del Sol, so that they can be frozen, as agreed by the United Nations in 2011. 
Back then, Spain froze La Resinera, a large property in Benahavis owned by Libyan Foreign Bank, which once the dictator had fallen from power, became the property of the Libyan government. The property, which also extends into neighbouring towns, was used by the family on visits to Spain. 
Several months later, bank accounts belonging to one of his sons were located. But since then, Spain has handed over no more information, despite the Libyans suspecting the family owns two luxury properties on the Costa del Sol.