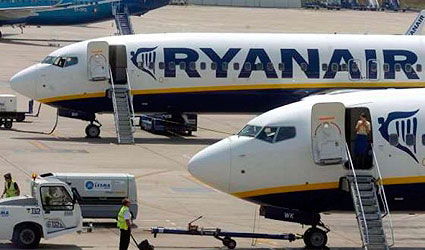 LOW COST airlines are leading the way. The Valencia Regional Secretary of Tourism and Commerce, Daniel Marco said the low cost carriers transported to the Region last month a total of 252,742 passengers from abroad.
That he said: "Represents a growth of 15.8 per cent over the same month last year, while the Spanish average is an increase of 10.8 per cent."
Alicante-Elche airport received 75.3 per cent of total arrivals to the region this way, with a total of 190,459 passengers using low cost airlines during November, 20.5 per cent more than in November 2012. Valencia airport last month received 62,283 passengers, 3.5 per cent more than during the same period last year.
The number of British passengers using low cost airlines grew by 13 per cent in Alicante and 16.4 per cent in Valencia with the German market growing by 19.1 per cent and Italian by 4.7 per cent.
So far this year 3.42 million passengers have passed through Alicante-Elche airport on budget flights.