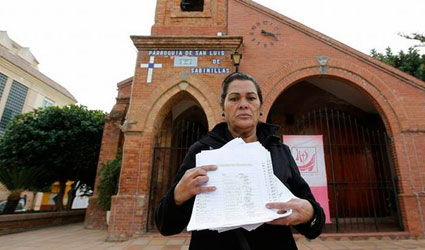 RESIDENTS in San Luis de Sabinillas, Manilva, have collected 1,500 signatures to ask Malaga Bishopric to get rid of a priest who has reportedly reprimanded people for crying at funerals.
He is also accused of playing Christmas carols at funerals. One woman, whose son, 25, died in a traffic accident in September, reports that at his funeral, the priest shouted at the relatives to stop crying or he would end the mass, because the young man had died "because he was a sinner."
When he was questioned by one of the man's cousins, she was told to "shut up" because the "same thing could happen" to her.
At the funeral of a 10-year-old girl he is reported to have said that he "knew she was going to die" and that now "the worms were feasting" on her. He has put up recommendations on how to dress for church and refused to give a girl communion because she was "full of sin" and was going to "burn in hell".