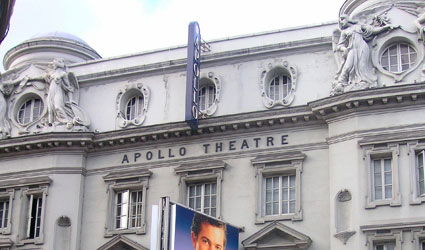 INVESTIGATORS are still searching to discover if heavy rainfall played a part in the collapse of the ceiling at Apollo Theatre in London which injured 79 people.
It has emerged that the owner of the theatre had previously admitted that London's theatres had "suffered years of benign neglect" and had poorly maintained roofs.
The collapse at the 112-year-old venue led to 10m2 of ornate plasterwork and masonry falling on the audience.
Reports suggest water had been dripping through cracks in the theatre's ceiling and that heavy rain and thunder earlier in the day may have weakened the structure.
London Ambulance Service confirmed that 79 people had been injured, of whom 56 were taken to hospital, nine with serious injuries.
The venue has been closed until at least January 4 while investigators piece together how the accident happened and clear away the debris.
West End stage chiefs have reassured the public that other historic theatres are safe seeking to minimise the damage to business at one of their busiest times.