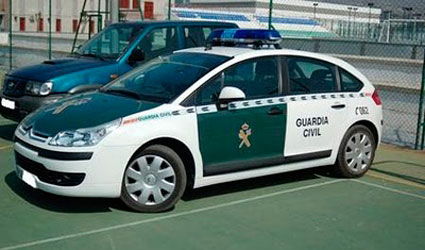 A MAN has been arrested in Salobreña after he reportedly beat his stepfather up in order to steal his car. The alleged robber, whom sources say has a criminal record, was found by Guardia Civil officers hiding in a reedbed in the town.
According to sources, the arrested man had asked his stepfather for the key to his car and, when refused, beat him. He then grabbed the keys to the vehicle and fled the scene leaving the victim behind with injuries to his thigh and arm, sources added.
The 30-year-old man went to an area of tall reeds, where he was eventually arrested after he abandoned his car when the Guardia Civil stopped him. He has been charged with robbery with violence and intimidation. It is unknown whether he has also been charged with a crime of reckless driving.
But according to sources, he was allegedly driving above the speed limit when fleeing from the Guardia Civil. Meanwhile his stepfather, who is recovering from his injuries, has his car back after it was recovered from the scene.