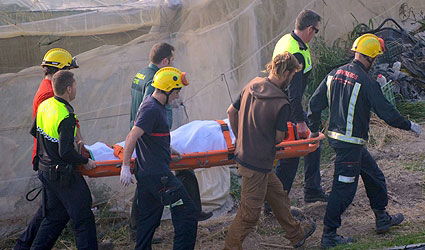 A MAN in his 50s was rescued in Nerja after he fell from the cliffs near La Caleta beach in Maro.
The accident took place at night time, but it wasn't until midday the following day the friends of the victim, a man of Polish origin, called the emergency services.
They did so after noticing the absence of their friend, Nerja Town Council said.
The Guardia Civil, the Provincial Firefighters Consortium (CPB) and Nerja Local Police officers managed to rescue the man from the hard to get to area normally frequented by fishermen.
The victim was first taken to the Nerja health centre and later to the Axarquia Hospital in Velez-Malaga.
He was finally taken to the Regional Hospital in Malaga city where he remained under observation with several chest injuries.