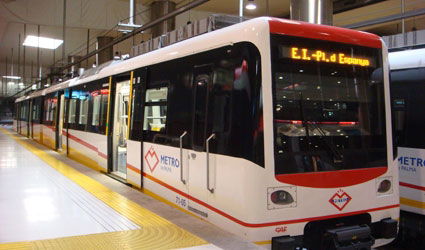 THE metro line from Palma to the Balearic Islands University derailed at Son Sardina station due to an electrical fault.
The service had to be interrupted for two hours but the 20 people who were travelling on the metro at the time were not injured. They were evacuated for safety and the Mallorca Railway Service used buses so passengers could reach their destination. 
The fault, due to a drop in the electric supply in the overhead power cable, occurred at around 8.30pm when the train had just left the station heading to the university.
It was travelling slowly but two wheels at the front of the wagon left the tracks.
This was because the loss of electrical power caused the track switching mechanism near the station to stick in the wrong position.
During the next few hours, the signaling systems were repaired and tested, as were the overhead power cable, and service was returned to normal the following morning.