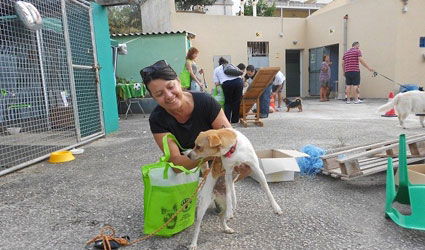 DOGS housed in a Palma shelter must be removed after a man who has since died complained.
A judge in the city has ordered that all the dogs at the Centro Canino Internacional shelter be moved elsewhere 
The sentence also stipulates that the home must abstain from carrying out activities which can produce noise withina a radius 2,000 metres from the home of the resident of the Es Pil Lari area who reported them. 
He has since died, but they have been sentenced to pay his heirs €50,000 compensation for damages. 
The shelter, which has been at the centre of complaints from residents since it opened in February 2006, can appeal against the sentence. There have been several orders from the town hall for them to cease their activity in the past. 
The shelter has clarified that it has an opening and operating license and that it complies with municipal laws regarding noise limits