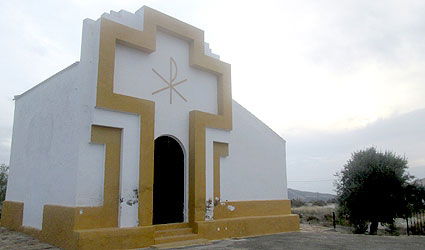 HARD hearted thieves have taken the food from the mouths of the poor this Christmas. They targeted the Church of Santa Maria de Belen, in the neighbourhood of La Chanca, Almeria, and stole more than five tonnes of food collected by Catholic charity Caritas to give the poor some Christmas cheer.
When members of the charity arrived at the church they discovered that  thieves had stolen the food which they had been collecting for months to distribute among needy families in the area ahead of Christmas.
According to accounts from the church , the thieves  jumped off the roof into the yard. There they managed to force a window, go into the centre and take everything they wanted.
It was not until nine in the evening that some neighbourhood residents realised that the back door was open and alerted members of Caritas. "We are very sad. They stole the food that was intended for the poor and other activities we do in the parish," explained Salvador Ayala, director of the Caritas for La Chanca, who estimated the losses to be over €2,500.
The thieves also got away with guitars, a couple of computers and even an organ of the parish of La Chanca. "Those things we can replace little by little, but what hurts most is the food," said Salvador Ayala.
The branch attends to 386 families without resources in a district of humble gypsies. The people of the area are convinced that it is no-one from the parish.
The nearby Caritas branches and locals have rallied round and are now sending food to replenish the shelves of the church. Thieves are more and more targeting rural churches with incidents in numerous towns throughout the province where criminals have taken advantage of the lack of security of the churches. As they are open most of the day to worshippers they are easy prey for would be thieves.