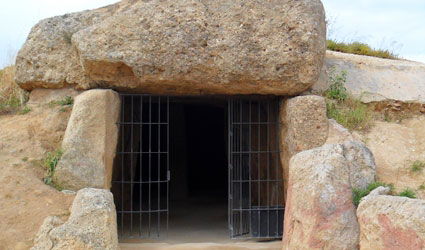 THE Junta de Andalucia will send a report to the government in order to obtain UNESCO World Heritage Site status for the dolmens in Antequera. 
A dolmen is a type of megalithic tomb, usually consisting of three or more upright stones supporting a large flat horizontal capstone. Most date from the early Neolithic period (4000 to 3000 BC). Dolmens were usually covered with earth or smaller stones, though in most cases the covering has weathered away.
The Councillor for Culture, Luciano Alonso, announced that the process to get the heritage status, which first began in the 1980s, is going ahead, but only two sites can be presented every year. 
In Antequera, there are three dolmens, Menga, Viera and El Romeral, making it the most important megalithic group in Southern Europe.