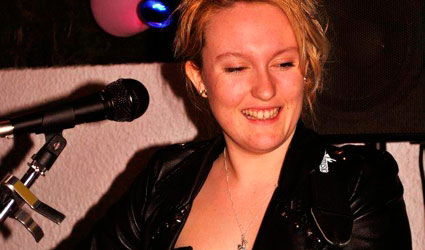 ON October 21 Telitec launched their very first T.Factor competition. The first prize a gob smacking recording session in a TOP LONDON RECORDING STUDIO with FLIGHTS . 
Sales and Promotion Manager Gemma visited as many schools as she could in the vicinity and those she was not able to see personally were emailed with the information to participate. Over the next weeks the word spread and Telitec received lots of videos.
A spokesman said: "The standard was amazing but then we expected nothing less from the talented kids here in Spain." To keep it fair the first twoheats and the final were decided with an independent voting system.
Only one vote per person per day was allowed and organisers witnessed FB, Twitter and the social media erupt as the kids promoted their entries within their own circles far and wide.
Areas got behind the T.Factor with bars, restaurants and shops displaying posters of their local representatives. Thousands of votes were registered as the competition generated a buzz and great support for the contestants.
Eight weeks later and a winner has been chosen. She is the truly astounding Rebecca Tozia Tyszka from La Nucia, Costa Blanca. Rebecca will be receiving the first prize of a recording session and trip to London courtesy of Telitec and the T.Factor, who are positive she is a star of the future.
Second Place went to, Tamara Gray Morales, third to duo Maria Africa McMullen & Klaus Galvez, who will both receive top quality head phones for their fantastic entries. Fourth and fifth were Tallulah Cousins and Ryan Dearden respectively.
SEE ALL the winners' FANTASTIC PREFORMANCES at www.telitec.com. The spokesman said: "We believe we have uncovered some of the stars of the future and Simon Cowell better look out!
"Thank you so much to all who took part and voted." 
Due to the resounding success of the competition they will be launching again in the New Year…with more amazing prizes.  And, due to demand, this time there will be a category mfor the over 18's.
Keep an eye on www.telitec.com for the ALL NEW T: FACTOR LAUNCH. Email [email protected] or call 965 743 473 for more information