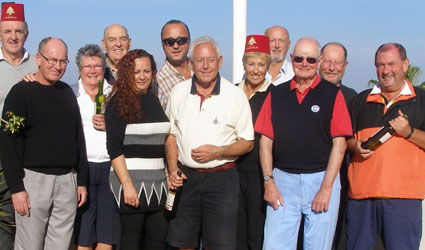 MARINA PHOENIX played an individual competition.  The ladies' division was won by Isobel Jones with 33 points from Rosalie Fardon (31) and Carole Donoghue (27). The men's division was a close affair with Terry Oliver (36) beating Les Armfield (36) on countback. Tony King (35) was in third. There were 2's prizes for Jim Budd (14th) and Les Armfield (5th).
Thursdays team game was best two to count played in threeballs. The clear winners with 81 points were Brian Couper, Tony King and Mike Schorfield, second were Rod Ambrose, Isobel Jones and Hans Schutze (74). Rhoda Elwick, George Waghorn and Steve Entwhistle (72) were third.
Marina Phoenix play Mondays (individual) and Thursdays (team game). To join them for a €25 greenfee ring Jim on 950 162 727 / 600 353 670 or Rosalie 950 397 117/ 697 512 882.