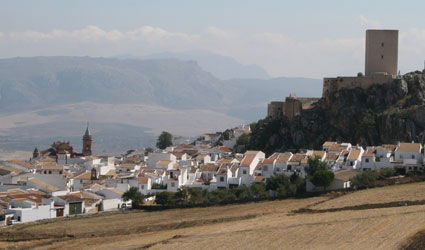 INLAND tourism is becoming increasingly popular in Malaga province this with overseas visitors overtaking the Spanish for the first time. This year the province has earned €826 million from visitors away from the coast.
The provincial delegate for Tourism and Territorial Promotion, Jacobo Florido, announced that takings in the inland tourism sector are up 1.8 per cent on last year.
The number of inland tourism establishments has risen 7.7 per cent to 1,588, and there are 3 per cent more beds available, totaling 21,833. 
For the first time, foreign tourists account for most of the visitors to inland destinations, with 54 per cent of the total, equaling 447,000. The total number of visitors was 822,000, which was 2.8 per cent more than in 2012.
Most of the foreign visitors are British and French, although the sector is also picking up in the Dutch and Scandinavian market, and attracting some tourists from Italy, Ireland, Belgium and the USA. 
Within the national market, 40 per cent of the visitors are from other Andalucian provinces, followed by those from Madrid (16 per cent) and Cataluña (14 per cent). 
The report shows that the average expenditure of visitors to inland areas has risen to €636 for their holiday budget, with a daily spend of €82, also up from last year.