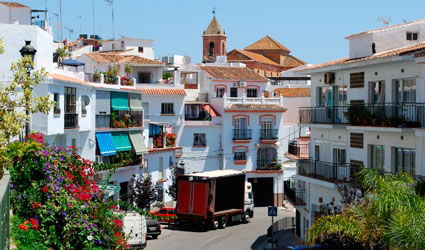 A ROMANIAN woman arrested in Velez-Malaga in 2011 for allegedly forcing her twin daughters into prostitution is facing 39 years in prison.
The woman, who was arrested after her own daughters reported her, has been charged with alleged human trafficking, prostitution and document falsification.
Six other people are also facing prison sentences. Altogether they could be imprisoned for 280 years.
According to the Malaga Prosecutor's Office, the woman signed an agreement with a couple from Romania to bring the girls to Spain.
Once here, the teenage girls were made to work in a brothel in Gerona (Cataluña) under false identities to hide the fact that they were minors.
Once a week, the 16-year-old victims were taken to Figueras (Cataluña) where they were forced to drink alcohol and take drugs in order to have sexual relationships with the couple that brought them from Romania.
If they refused, they were abused and forced to comply to the couple's demands, the Prosecutor said.
The girls sought the help of another couple who took them to Malaga province to work in brothels in Torrox and Torre del Mar.
When their mother knew they were living in Torre del Mar, she moved to the Axarquia town to start controlling them herself.