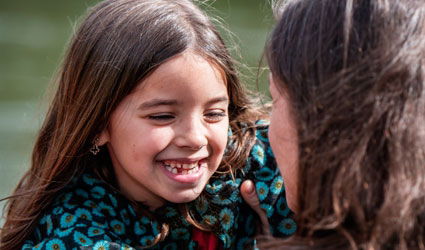 Being an only child has stopped being an isolated case to become a tendency. Three of every 10 Spanish children grow up without any siblings.
According to the "European Birth Deficit: The singularity of Spain", from the "La Caixa" foundation report, the number of families with only one offspring is rapidly increasing in Spain. 
The survey analyses the last Spanish women generation finalising their reproductive cycle (Born around 1965) to certificate that a high range (87 per cent) became mothers but most of them only had the first child. Only children represent a 27,6 per cent, quadrupling the number of the women born in 1940, which was a 7,4 per cent. Low birth rate is one particularity that sets aside Spain from Europe. 
The percentage of women who decide not to have children only increases from 9 to 13 percent, but the number of only children quadruples. In the last half of the century, all Europe has suffered a fall in birth rate, but Spain has had a greater decrease from their fellow countries.