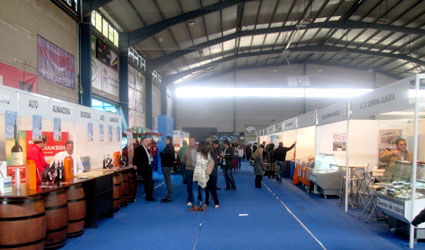 THE first edition of the Christmas fair 'Almeria tiene Norte' took place in Fines over the weekend. The event for the whole family proved to be a great success with more 1,000 visitors on each day. The Christmas market highlighted the work and products of more than 40 companies from most towns of the Almanzora Valley.
The official opening took place shortly after noon on Saturday with Javier Aureliano Garcia the Vice President of the Provincial Government,  President of the Mancomunidad of Almanzora, Antonio Salas and the mayor of Fines, Rodrigo Sanchez.
The three administrations have worked together to make this first edition a reality with the aim of promoting and showcasing businesses, products and tourism in the North of Almeria.
There were plenty of good deals to be had ahead of Christmas and the opportunity to enjoy numerous tastings from stalls offering wine, cheeses and hams and speciality meats from the region.
The weekend also offered sporting activities, music, exhibitions and activities for children including a visit fom Father Christmas who arrived to collect the letters from the youngsters.