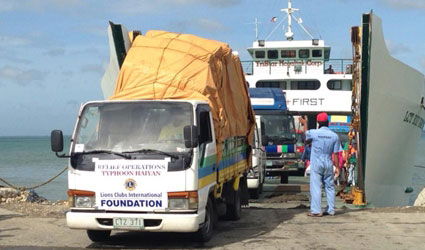 THE Torrevieja Costa Lions Club has so far raised €4,860 for the Philippines Appeal following the recent typhoon. The Lions Clubs International Foundation have been working in support of the Philippines since November 8 and every single cent goes to those most in need, at the point of delivery.
The Torrevieja Costa Lions Club immediate donation is already at work in the Philippines and internationally much more will follow.
As with the disaster in Haiti, where Lions are still working rebuilding infrastructure, the Lions will remain in the Philippines long after the emergency organisations have gone.
Donations can be made through the Torrevieja Costa Lions Club Charity Account IBAN ES88 2038 6012 4460 0014 6853. Account name Club de Leones de Torrevieja Costa at the Bankia Cabo Roig.
Contact [email protected] or phone 966 731 495 for more information on the Torrevieja Costa Lions Club or visit www.lionsclubs.org and click on Philippines Disaster update.