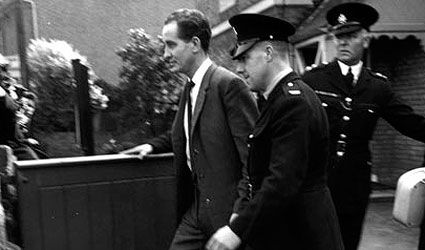 GREAT train robber Ronnie Biggs is dead. The 84-year-old, who fled justice and went on the run for 36 years, was one of the criminals involved in the most notorious crime of the 1960's.
He had suffered from illness for a long time, and finally passed away in the early hours of the morning.
He earned notoriety when he was part of the 15 strong gang that stole £2.6 million (€3.07 million), or  £46 million (€54.5 million) in todays money, in used banknotes from the Glasgow to London mail train in August 1963.
The gang was caught after fingerprints were found at a temporary hideout near the scene of the crime. The courts took a serious view of the matter and members of the gang were
jailed for up to 30 years. Biggs was not prepared to serve his time and 15 months later he scaled the walls of Wandsworth prison and made his escape. He remained at large in firstly Australia and then Brazil for the next 36 years.
He returned to Britain and was finally locked up in 2001 after The Sun newspaper paid for a private jet. He was penniless at the time and suffering severe health problems. He was released in 2009 because of his continuing health problems, with his lawyer saying he was going to die after a series of strokes.