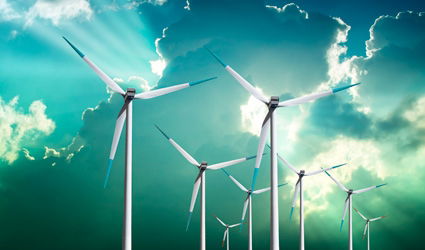 WE'RE fighting back! At long last, after all the complacency, which has been basically a simple   yearning for a quiet life, the British public is finally on the offensive. 
And doesn't it feel great? For years proper thinking Brits have meekly accepted all the bull… presented by the predominately left wing hypocrites, with their PC, environmental jobsworth opinions, directives on 'Global warming,' Green eco products, gigantic bloody propellers that blight our countryside and couldn't light my pencil torch.
Holes in the ozone layer and Labour's army of welfare and equal rights scroungers. It also came as no surprise that it didn't take long for the jobsworth mob to come out and blame the recent storms, which were apparently the worst for 60 years, on 'global warming.' What were we doing to the environment 60 years ago? Allowing too much horse dung on the streets?
Almost every day there now seem to be announcements of common sense from more and more politicians. Basically because they have at last come to their senses and, fearful of being slung on the scrap heap next year, are finally listening to the people who will ultimately decide their fate.
What does worry me however, is the lack of commitment as to when all these new initiatives will actually be administered. It's all very well to keep announcing popular common sense moves – i.e. benefit capping, deporting foreign criminals, restricting welfare payments for more than two children, only allowing off-shore wind turbines, making squatting illegal, restricting access to free NHS and benefits to immigrants and so forth, but when are we going to see all these goodies put in to practice? Many are already being promised 'after the next election'. My question is when 'after'? Six months? A year? Or will they start to re promise them in time for 'after' the 2020 ballot? We need to see some positive action now, not Miliband Santa style promises, that will mysteriously fail to materialise once their vote catching usefulness have served their purpose. 
Just a quick told ya so this week. Those who peruse this blurb on a regular basis will know I'm no big fan of the 'X Fracture'. But you may remember, in my piece some weeks ago, I predicted the final would be between the young Scots lad and the housewife? Dah Da! All requests for me to appear on the judging panel next year on the back of a postage stamp please.
Finally after yet another disgraceful exhibition at this year's comedy awards, may I suggest that it's not 'Comic Relief' we need, it's a bit of relief from these so called comics. Come back Max Miller, all is forgiven.  
Have a good week. Try and give someone a hand and whatever ya do – Always keep the faith!
Love Leapy [email protected]