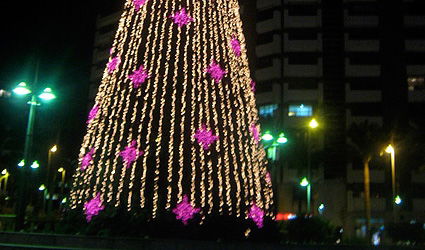 THE Port of Almeria is slowly turning into an 'elephant's graveyard' of old ships.
The ship Berkane, moored in the port of Almeria and former mainstay of the company Comarit  with ferry links to Morocco, is now a 20,000 ton giant without an owner or direction.
The bankruptcy of the company that owns the vessel left  its crew, mostly Moroccan, trapped in the port of Almeria and the ferry docked without any expectations of a  solution.
This week the Port Authority of Almeria has made an official statement declaring the abandonment of the  ship, in accordance with  the State Law on Ports and Marine Mercantile.
The Moroccan ship has since January 5, 2012 been docked in the port of Almeria, with no activity. The Ministry of Development has said that it has proved impossible to notify the company Comarit Spain SL of the decision at its known address.
The company shows no signs of life and is in liquidation after two decades of naval activity.
The ferry has a capacity for 2,000 passengers and 450 vehicles and is slowly rusting away in the place where it is moored. However, the 'Berkane' is not the only abandoned ship left in the Port of Almeria.
For various reasons, the capital is keeping guard on big ships like the  OCT Challenger (seized with cocaine), The Moon Light (intercepted with 18 tonnes of hashish) and Theodoros which was scrapped after being saved by Marine Rescue when it sank off the coast of Almeria.