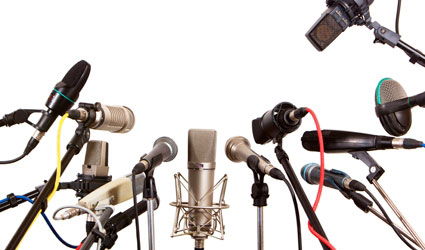 EVER been asked to give an after-dinner speech? It could happen to you at any time: not just this Christmas or New Year but at weddings, anniversaries, business events.
But it's all quite straightforward, nothing to worry about. Basically, just a few rules to bear in mind and you'll be fine.
Use whatever reason you've come together for the dinner as fodder for your speech. If it's a company dinner, you can use anecdotes about the office and colleagues. But best avoid reminding everyone of that occasion in the stationery cupboard when the lights failed and you stumbled over Sally from Accounts …  
If it's a family reunion, discuss some shared past events that everyone can recall fondly and with humour. Again, you may have been dining out on the story for years but probably best not to draw attention now to Auntie Hilda. You know, the one who's just a little too fond, shall we say, of the hard stuff. After all, you may not be her favourite, but you can only assume drink had been consumed when she wrapped your Christmas present – a used hair brush. 
Another rule is to stay sober and wide-awake. There's nothing worse than seeing your audience slide off the edge of their seats before you do.
The best speeches are like the best theatre. There's laughter and there's pathos (though hopefully not because you've been struck by stage fright). People often think speeches have to be a barrel of laughs, but if there's one golden rule, it's this: if you're speaking, for instance, to politicians, don't make jokes about expenses – they've heard 'em all before (some in jail).
And don't outstay your welcome. The Gettsyburg Address was two minutes. Some of the best speeches are just 10. If you're planning on 40, you'll be nodding off long before they do. Ditto aim to speak before 11pm. You're there to entertain the guests and help them digest their food, not regurgitate it. 
Which reminds me. A pompous speaker with an inflated opinion of himself gave a long after-dinner speech. He then made the mistake of turning to his neighbour who happened to be Oscar Wilde, and asked: "How would you have delivered that speech?"
"Under an assumed name," was the reply. Happy Christmas!
Nora Johnson's thrillers 'Retribution', 'Soul Stealer'', 'The De Clerambault Code' (www.nora-johnson.com) available from Amazon in paperback/eBook (€0.89; £0.77) and iBookstore. Profits to Cudeca