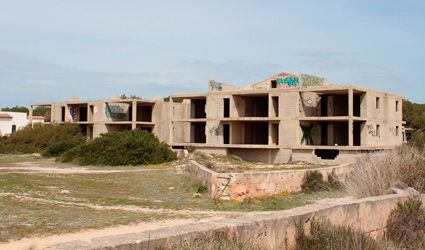 THE regional government has started the restoration of a beach environmentally damaged by an urbanisation demolished earlier this year.
The Balearic Nature Institute (IBANAT) has started tree planting on the 9,000m2 site where the Ses Covetes apartment complex was built in Campos.
2,000 'labiernago' (local bush), juniper and rosemary plants, as well as pine trees will be planted in the hope they will help restore the area to its former glory.
The site is expected to host more than 5,000 plants by the end of 2015. In the meantime, the IBANAT will check on the state of the plants every two months to make sure this site, next to the white-sand beach of Es Trenc, is environmentally recovered.
The 13-apartment-blocks urbanisation was declared illegal by the Balearic High Court in November 2012. This decision put an end to more than two decades of legal wrangling in which the apartments remained unfinished.
The high court finally ended the legal battle ordered the site cleared by ruling it was built on non-urban land, and that the work permits should have not been issued.