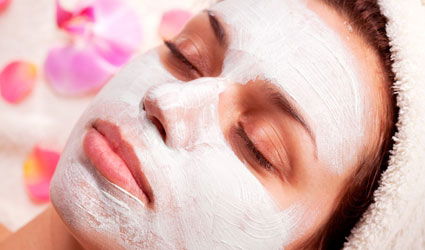 IF you haven't slept properly for days and the stress is highlighting the bags under your eyes, 100 per cent natural homemade facemasks are one remedy to eliminate that tired look and freshen up your face.
You only need one tablespoon of coffee beans, three tablespoons of honey, three tablespoons of yogurt and two tablespoons of salt. 
The first step is to grind the coffee with the help of a grinder or a mortar. Then mix the ingredients until it forms a dough and let it get cold in the fridge for an hour until it thickens. 
Now you need to wet your face with warm water, get the paste, apply it on your face in circles and let it rest for five minutes. Once the time is due, rinse your face with warm water and dry it softly.
This remedy keeps the swelling down, thanks to the natural chemical product the honey contains, inhibin, that prevents swelling and eliminates the traces of a lack of sleep.  
The lactose acid from the yoghurt wipes the dead cells and brings to the surface a new fresh layer underneath your face. It also augments the skin capacity to stay hydrated and reduces wrinkles in the eyes and forehead.
Caffeine from the coffee will polish your skin. Furthermore, when you apply the mask, its texture exfoliates the skin and increases blood flow, as well as the benefits from the natural oils that will fill the eye contour area.