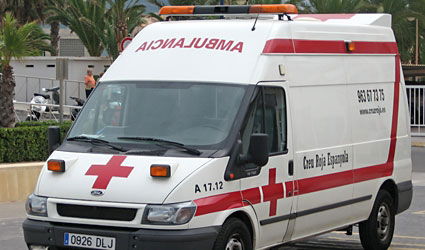 EMERGENCY services had to evacuate a 72-year-old British woman from her Sax home. The woman, who weighs 200 kilos and received medical attention after falling at home, was advised her to see her own doctor later. 
After her British husband and neighbours failed to lift her from the bed next day they contacted the emergency services. Red Cross volunteers and medics from an additional ambulance were also unable to move her and called the fire brigade.
The seven firemen and four ambulance personnel managed to take the patient in an adapted wheelchair to the lift.  She was later admitted to Elda hospital and kept under observation.