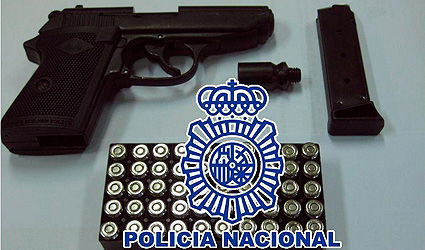 TWO men have been arrested for allegedly committing two armed robberies at banks in Malaga city. In one of the robberies, two men with a gun intimidated clients and staff and stole €305.
One of them was identified as a resident of Fuengirola and surveillance was put in place which led to his arrest and that of the man he lived with, who turned police believe was the other bank robber. Police seized a fake gun and the stolen cash. 
The two men, aged 48 and 46, an Iranian and a Spaniard, are also believed to be responsible for another robbery in November in which €1,000 was stolen. 
Meanwhile, Malaga Local Police arrested another man, aged 25, for two bank robberies committed on the same day. He has an extensive criminal record, and is alleged to have stolen €16,000 from the two banks within just six minutes.