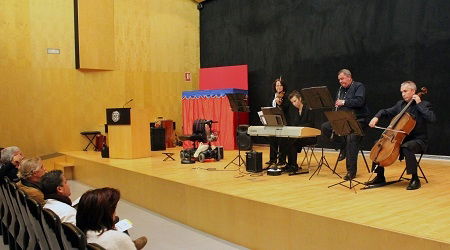 STREET performances in Benidorm might be improvised but getting a pitch is strictly regulated.
Hopefuls must first register with Social Security as self-employed and pay the town hall a weekly €75 fee.
They are also auditioned before appearing on the "Paseo de los Artistas," a route with 10 spots designated for entertainers throughout the town.  This provides work for 20 entertainers, as those selected work either a morning or afternoon "shift,"
Competition is stiff and the jury appointed to assess and choose the acts is exacting.
The panel is composed of Manuel Troncoso and Jose Fuster, respectively music and dance teachers at the Municipal Conservatoire and the school's director Mariano Barreno.  Also judging the last round of auditions were Jose Merino, representing Benidorm's Residents Committee, and an official from the council's Culture department. 
The jury recently put groups, soloists, dancers, living statues, acrobats and puppeteers through their paces at the town hall's Function Room.  The verdict will be announce within a week or so.
The decision to assign pitches was made in 2011 following incidents and bad feeling between entertainers and local businesses.