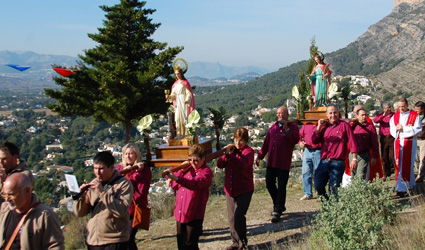 INSTEAD of not seeing the wood for trees, Javenses can't see the chapel for pines.
The Santa Lucia chapel up on its hill has stood above Javea in one form or other since the fourteenth century and is situated in a protected area. 
Residents used to seeing the chapel from afar complained to the town hall that the little white building is now entirely hidden by trees.
Before anything could be done, it was first necessary to obtain permission from the regional government's Environment department, mayor Jose Chulvi explained.
This has now been granted and some of the trees have been selectively felled and branches pruned on the remaining trees.