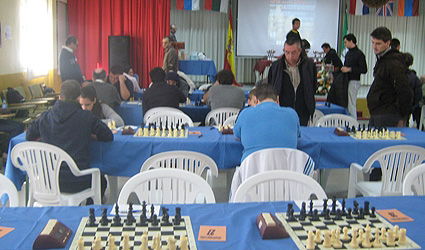 WORK has begun to expand the Chess clubhouse in Roquetas de Mar located in the sports hall of Infanta Cristina.
The club president Jose Manuel Magan will shortly have two floors to the right of the entrance to the sports hall with an extension of around 100 square metres.
In addition, the headquarters will have separate toilet facilities, and a direct entry so that the chess players don't have to pass across the sports hall and disturb other sports people who are training at the time.
The club will also shortly have its own store to leave equipment. The investment made by the Council for the enlargement of the venue is close to €30,000, which represents a strong commitment by the government team in sporting facilities for the sake of the chess players.
The project stems from a concern by the Councillor for Sports, Juan Jose Rubi, who has noted that chess is a game that has been enjoyed in the municipality and is becoming more and more popular.