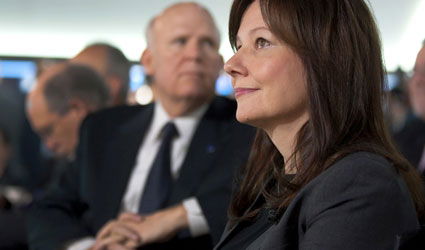 MARY BARRA, executive vice president, Global Product Development, Purchasing and Supply Chain at General Motors (GM) has been elected the next CEO of the company.
Barra, who thus becomes the first woman to hold this position at the Detroit-based company, will also join the GM board.
Her designation comes after Dan Akerson announced he will step down as CEO at GM on January 15 next year.
"I will leave with great satisfaction in what we have accomplished, great optimism over what is ahead and great pride that we are restoring General Motors as America's standard bearer in the global auto industry," Akerson said in a message to employees.
With 33 years of experience at GM, 51-year-old Barra has risen through a series of manufacturing, engineering, and senior staff positions.  
She is a leader in the company's ongoing turnaround, revitalsing GM's product development process resulting in the launch of critically acclaimed new products.