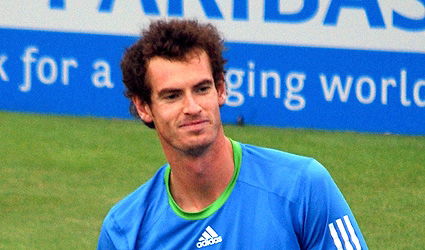 In the third Test, England's cricketers were battered into submission by Australia, Alastair Cook, playing in his 100th Test at the WACCA got a golden duck in the second innings and now his team need a miracle to hang on to the ashes with just six wickets left in their second innings.
Former England opener Geoff Boycott said: "Our batting was diabolical, atrocious. I'm embarrassed at some of the shots that were played."
Andy Murray is the 2013 BBC Sports Personality of the Year. He received 51per cenr of the vote, and was presented with his trophy by Martina Navratilova via satellite from Florida on Sunday's televised show. Murray became the first Brit to win the men's Wimbledon singles title for 76 years when beating Novak Djokovic last June.
Female shooter Amber Hill was voted Young Sports Personality of the Year; the British and Irish Lions rugby stars took the Team of the Year prize; their boss Warren Gatland was named Coach of the Year and former Manchester United manager Sir Alex Ferguson received the Lifetime Achievement award from Sir Bobby Charlton.
Last weekend, North London clubs Arsenal and Tottenham conceded 11 goals. The Gunners crashed 6-3 to Manchester City while ten-man Spurs suffered their worst-ever home defeat, losing 5-0 to Liverpool. Everton, only one PL defeat this season, beat Fulham 4-1… Chelsea defeated Crystal Palace 2-1… Manchester United (with two Danny Welbeck goals) clipped Aston Villa 3-0… And after losing 1-0 at Cardiff, WBA sacked manager Steve Clark. The Baggies are now seeking their 13th manager in 20 years.