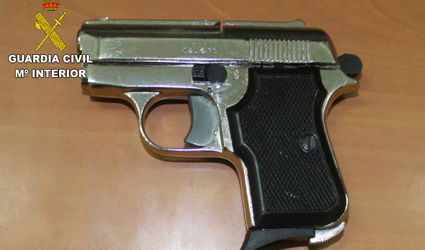 FORTY-THREE people were arrested and 124 face charges in a Guardia Civil drugs swoop.
The operation began over a year ago after Colombian cocaine dealers were detected in Alicante, Guadalajara and Madrid. 
The drugs were brought into Spain by "mules" and smuggled into the country by post or camouflaged in container ship cargoes. Other consignments arrived at Madrid's Barajas airport where employees were paid to ensure they evaded police controls.
The cocaine was sent to other European countries, where police collaborated with the Guardia Civil operation and helped to abort several operations before the cocaine reached its destination.
Searches at properties belonging to the network leaders revealed more than 62 kilos of cocaine, €32,000 in cash and more than $1.2 million (€876,232) in counterfeit banknotes.  There were cheques made out to bearer worth €175,533 as well as two guns with ammunition and forged identity documents.
The majority of those detained or facing charges were Colombian or Latin Americans but they included 36 Spaniards, an American, a Netherlands citizen and a Romanian.