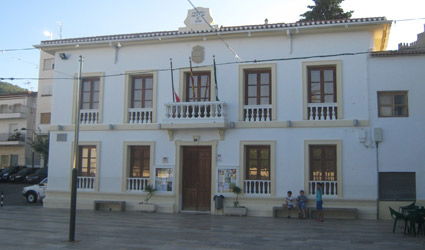 THE town hall of Seron has come to the rescue of an old people's home in the town after 10 years of private management.
The rescue of this community centre is, according to the local mayor, Juan Antonio Lorenzo, due to the disagreements in recent months with the contractor 'Union Geriatric Almeria' which asked the council for a reduction in the rent of the municipal owned building.
From now on the council will take charge of the nursing home with the dual aim, according to the mayor, 'to keep jobs for 41 employees and maintain its focus on users and residents.'
The rescue was carried out following the economic problems of the company Union Geriatric Almeria, which has accumulated large debts to social security and has not paid the workers for four months, leading to demonstrations by workers outside Seron Town Hall. Mayor Lorenzo commented: "For these reasons the council has been forced to take this step, considering that  in a small town  in relation to our population and circumstances a lot of people are affected. Apart from being unfair to workers it creates social alarm in the town."
The mayor also thanked the workers at the home who  continued to work despite not being paid.