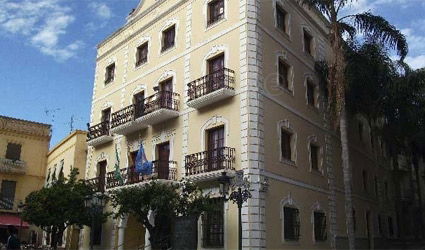 THE farmers who staged a sit-in at Almuñecar Town Hall asking for a solution to their crop losses met the Agriculture representative in Granada.
Inmaculada Oria showed her predisposition to help the farmers obtain credit lines to make up for their losses in a meeting held at the Agriculture Department premises in Granada.
She also promised the fields affected by hail at the end of the summer will be assessed for damages.
The farmers abandoned their sit-in after spending two nights locked in the third floor of Almuñecar's Town Hall.
They did so to better prepare the meeting with Inmaculada Oria, which was scheduled before they decided to take over the council's headquarters.
"We called off the sit-in to show our good will and reach our purpose through dialogue," said the President of the Sub-tropical Fruit Producers (Aprodate), Juan Camacho.
"We maintain our plea to receive the same help as the farmers in El Ejido (Almeria), who also saw their crops affected by storms," Camacho added.