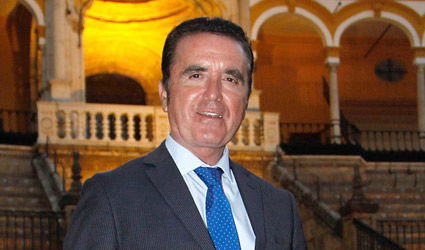 BULLFIGHTER Jose María Ortega Cano will have to serve the two-and-a-half-year prison term for causing the death of a motorist on the night of May 28, 2011.
Ortega Cano was driving home when his Mercedes crashed head-on into the Seat Altea of Carlos Parra, killing the 48-year-old instantly. The Guardia Civil reported that the Murcia-born bullfighter was driving under the influence and travelling at 125kph on a road in Castilblanco de los Arroyos, Sevilla, with a speed limit of 90kph.
He was sentenced in April this year for negligent manslaughter and dangerous driving but appealed the sentence. However, it has been confirmed, and although the prison time remains the same he has also been sentenced for a crime against road safety for drunk driving. He was previously acquitted of this.
Ortega Cano was seriously injured in the accident and spent six weeks in hospital. As soon as was admitted, a blood sample was taken that showed he was two-and-a-half times over the legal limit. But the judge annulled this as evidence due to claims that the chain of custody having been compromised. However, Sevilla Provincial Court believes this did not happen.
The prosecution had asked for the sentence to be increased to four years, while his lawyers were asking for an acquittal as Ortega Cano has always maintained he didn't drink a drop that day.