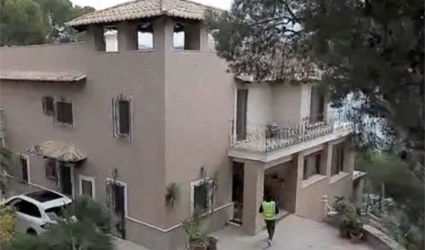 A BUSINESSMAN is one of eight men who have been arrested accused of being part of the Russian mafia.
Guardia Civil arrested Alexander Ivanovich Romanov and the seven others as part of an operation against organised crime.
The gang is allegedly one of the biggest Russian criminal organisations in Mallorca. Eight people have been arrested so far including Romanov and his wife, owners of the Mar I Pins hotel, who are accused of money laundering, falsifying documents and breaking workers rights.
The investigation, coordinated by the Court number 12 of Palma and the anti corruption prosecution, started several months ago.
Guardia Civil set their sights on Alexander Romanov after discovering he was dealing in large sums of money in Mallorca.
This investigation led them to the Russian 'Taganskaya' gang, which police say is one of the biggest and most important mafias in Mallorca. Apparently, Romanov was the head of the criminal organisation, and, police allege, he coordinated the gang's drug trafficking and money laundering operations from different 'businesses' on the Island.
The anti corruption prosecution department and Guardia Civil launched a massive search operation in several locations, including the hotel and the owner's home address, where Romanov and his wife, Natalia, were arrested.
Other companies, including a law firm, have been inspected due to their possible relation with the case. The operation is still ongoing.