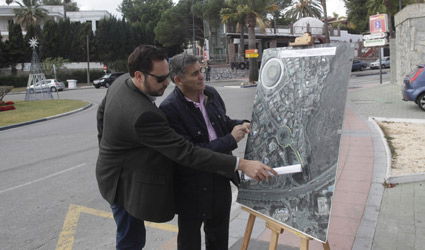 PEDESTRIAN access to the Marbella enclave of Puerto Banus has been improved.
Marbella city council has carried out work to refurbish calle Juan Belmonte, which leads to the popular marina.
The Councillor for Public Works, Javier Garcia, stated this work was "very necessary" as this street is the main access to both the Nueva Andalucia area and Puerto Banus.
The work, with a budget of €59,000, consisted of the creation of a new 436m2 pavement in accordance with the accessibility regulations.
"This is the first phase of a plan that will continue in 2014 with a new pavement for the area next to the bullring," Garcia added.