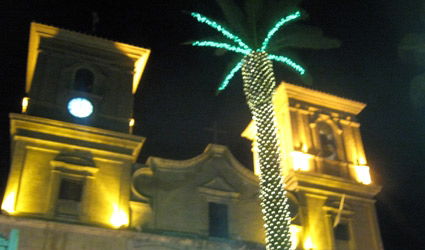 CHRISTMAS has arrived in the town of Huercal-Overa with the switching on of the Christmas lights.
The LED low consumption lighting contributes to the energy savings of the town thanks to an agreement which encompasses the lights of the holidays, Christmas and Easter.
"The lighting package contracted in the purchase allows us to make savings without affecting the quality and artistic composition of the lights," explained the Councillor for Culture, Antonio Lazaro. The lighting has been installed on the main roads of the town and shopping areas in addition to the usual areas that traders have requested.
A campaign has been launched to promote shopping in Huercal-Overa and on December 17 and 18 the Three Kings will visit a local primary school where children will hand over their letters.
The Kings will explain the importance of shopping locally to support local businesses.
On December 21 and 22 there will be the Dia de la Empanada and market in the Plaza of the Constitution. Proceeds from the two day event this year will go to the Alzheimer's Association.