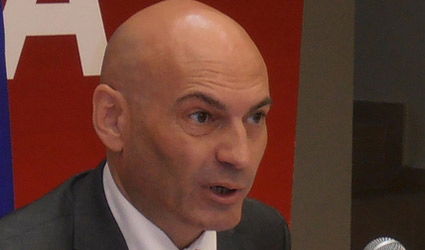 REMANDED Benidorm businessmen Juan Ferri and Jose Baldo were released after each paid €7 million bail.
Their company Valfensal is under investigation by the Madrid national high court for tax fraud.  Together with former CAM bank executives Roberto Lopez Abad and Daniel Gil they allegedly used Valfensal to divert CAM funds.  They are accused of concealing more than €30 million from Spain's tax authority Hacienda in offshore accounts.
Ferri and Baldo flew in voluntarily from Mexico to testify to examining judge Javier Gomez Bermudez.  They knew they would have to pay bail to stay out of prison but had expected to put up €5 million, sources revealed.
Gomez Bermudez instead fixed bail at €7 million in cash and said he would have to study their offer of properties worth double that.
After three days on remand and without waiting for the judge's decision, Ferri and Baldo's families and their hotel chain, Mar Confort, deposited the required €14 million in the court's bank account after selling properties and land.