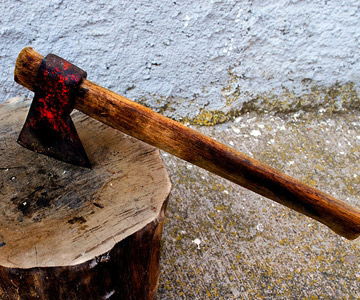 A MAN has been sentenced to 23 years in prison for murdering his ex-wife with an axe and a knife in El Palo district of Malaga in 2011.
The couple lived together for six years and had a daughter.
They separated in April 2010 but he continued to abuse her and she had a restraining order against him, however, just days before he killed her, he was near her home and told her that he intended to kill her. She had told her family to look after her daughter if something happened to her.
In February 2011, he allegedly waited for her in a street near their daughter's school, and when she passed by, he attacked her, leaving her no chance of defending herself. She died instantly from injuries to the head, face and neck.
He has been sentenced for murder, severe threats and violating a court order.
He will have to pay €300,000 in compensation to his eight-year-old daughter, and €100,000 to the victim's mother. However, he has not lost custody of his daughter and was acquitted of charges of habitual abuse.
He claimed in court he didn't remember killing his wife and said that he had sustained head injuries due to a fall which caused him to forget things.