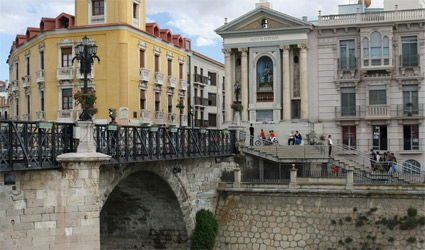 MURCIA'S Department of Culture and Tourism is today (Thursday) launching its 'free holiday' campaign.
The main objective of the campaign is to increase visits to the website www.murciaturistica.es and to enhance and strengthen the 'Murcia' tourist brand outside the Community.
The campaign runs until January 3 in national newspapers where the prize will be a three night stay for two people in a four star hotel in the region.
Internationally, the campaign will run in collaboration with the Tourism Offices Abroad (OTS) which is a major source of tourists from the UK, Germany, France and Scandinavia with the promotion being translated into English, French and German with a week's stay, including flights, the top prize.
The Department of Culture and Tourism wanted to repeat the initiative after the good results achieved last year when they first launched the scheme.
The website recorded 10,000 visits during the days of the promotion and more than 2,500 users registered in the draw, from all over the country and internationally.