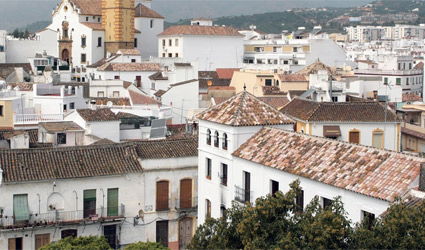 A WOMAN is facing 20 years in prison for allegedly killing her newborn baby in Estepona in 2012.
The Malaga Prosecutor's Office has accused the woman of manslaughter with the aggravating circumstance of kinship to the victim.
In addition, the prosecutor has asked her to pay €200,000 compensation to the family of the deceased baby.
According to the Prosecutor's Office, the woman gave birth in a bathroom of the house of a family she was working for.
Right after giving birth, she supposedly threw her newborn baby wrapped in a handkerchief over a wall separating the house from another one, the Prosecutor's Office added.
The baby, found by the family the woman was working for, was taken hospital where it died of severe head injuries a week later.
The accused has stated she thought the baby was born dead, and claimed it accidentally fell over the wall when she was trying to leave it on the other side.
She also claimed she didn't tell anyone she was pregnant after she was raped in Kazakhstan, her country of origin.