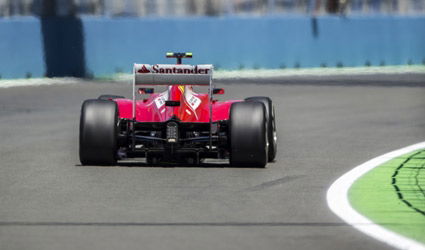 A LEAKED document revealed the true cost of the Valencia Grand Prix.
The regional government spent more than €300 million of taxpayers' money after signing the 2008 agreement with Formula I supremo Bernie Ecclestone, revealed regional MP Ignacio Blanco.
The contract was cancelled after last year's race owing to the Generalitat's precarious finances,  but the F1 companies still earned more than €115 million net.
To this must be added €90 million for building the Valencia city circuit and the €75 million cost of assembling and dismantling it each time the race was run.
The contract stipulated secrecy and the government spokesman and vice-president Jose Ciscar reminded Blanco that he had signed a confidentiality agreement before he was allowed to see the document.
Blanco claimed that there had been no confidentiality agreement although he signed a data-protection agreement and names were accordingly removed from the leaked document.
In any case, ethical principles have to take precedence where public money is concerned, the MP claimed.
If Ecclestone were to demand accountability, the Generalitat would do the same with Blanco's party, Esquerra Unida, the vice-president warned.